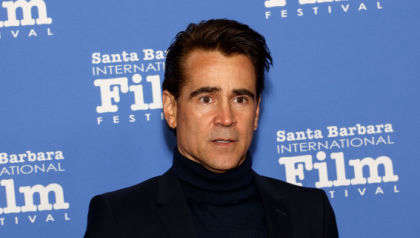 Colin Farrell has reprised his role as the Penguin in the Batman spin off series of the same name.
The Oscar nominated star was spotted filming for this series in New York this week, on the set of HBO Max limited series on Monday.
The spin off will see Farell reprise his role as Oswald 'Oz' Cobblepot, aka the Penguin, a role which the actor had previously said he "couldn't be more excited" to return to.
Colin Farrell will also serve as an executive producer, alongside Matt Reeves, The Batman director.
Reeves said, "Colin exploded off the screen as The Penguin in The Batman, and having the chance to thoroughly explore the inner life of that character on HBO Max is an absolute thrill".
"The world that Matt Reeves created for The Batman is one that warrants a deeper gaze through the eyes of Oswald Cobblepot", Farrell said last year. "I couldn't be more excited about continuing this exploration of Oz as he rises through the darkened ranks to become The Penguin".
"[It] Will be good to get him back on the streets of Gotham for a little madness and a little mayhem".
Check out the trailer below.
This comes as Colin Farrell is also set to attend this year's Oscar's Ceremony, having earned a nomination for Best Actor in the Martin McDonagh directed Banshees of Inisherin.