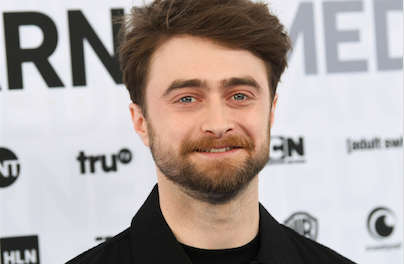 Daniel Radcliffe dashes fans hopes of a potential cast reunion for the 20th anniversary of 'Harry Potter and the Sorcerer's Stone".
As the 20th anniversary of "Harry Potter and the Sorcerer's Stone approaches, fans of the world of witchcraft and wizardry have speculated the possibility of a cast reunion to celebrate. According to "Harry Potter" lead Daniel Radcliffe, fans may want to lower their expectations as the anniversary approaches in November.
Radcliffe told Entertainment Weekly that his participation in any upcoming reunions would be curtailed by his already busy schedule for the remainder of 2021.
"I'm in the Dominican Republic at the moment filming, and then I'm going to be busy, kind of working on bits and pieces until the end of the year," Radcliffe said. "So yeah, I don't know. I'm sure there will be some sort of celebration, but I don't know if we will be getting together or anything. I'm sorry if that's a bit of a disappointment to anyone."
Currently there are no official announcements for any kind of 20th anniversary reunions on or off screen. Warner Bros have yet to comment on fan speculations of a potential reunion event.
While Radcliffe is busy working on his ongoing Miracle Worker series, it is also unclear if the rest of the Golden Trio would be willing to participate in an anniversary project. In March, Rupert Grint, who played Ron Weasley in the franchise, told Dax Sheppard on his podcast "Armchair Expert" that filming the series wasn't always an amazing experience.
"There was a time where it felt quite suffocating, because it was heavy going, because it was every day for 10 years in the end," Grint said.
Emma Watson who famously portrayed Hermione Granger, had to dispel rumors earlier this year that she was permanently retiring from acting, though she would still be taking a step back to continue her humanitarian work.