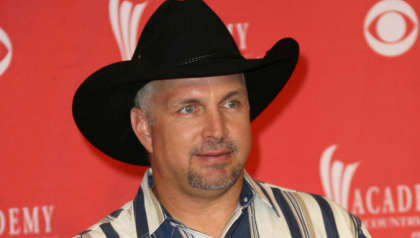 After concluding his final gig at Croke Park, Garth Brooks has promised Ireland that he "will be back".
The Friends in Low Places singer made this pledge, following the end of a spectacular set of shows at the Dublin venue across this month.
Following the conclusion of these shows, Garth Brooks revealed that he was returning home to America with his wife Trisha Yearwood. Despite this, the country singer insisted that he is determined to return to the Emerald Isle.
"In some form, me and Mrs Yearwood love Ireland so much that we will be back," he stated. "It was such an emotional time. I couldn't stop myself crying at times during the shows. All I can say is I love this country".
"I don't know in what form but I will be back," he added. "I don't know when or the venue but I love Ireland so much I would play in a field. I like the way Ed Sheeran played Croke Park and then played a tour around Ireland".
"Once you've tasted it, like I have with these five shows, you want to come back here quick enough", Brooks continued. "What you guys give an artist like me in Ireland you can't get it anywhere else on the planet".
I'm not from here, but you make me feel like I so belong here! I LOVE YOU, IRELAND 🇮🇪 !!!!! love, g #GARTHinIRELAND pic.twitter.com/cncBZTKV8J

— Garth Brooks (@garthbrooks) September 17, 2022
Garth Brooks also detailed the places that himself and Trisha visted over the past fortnight, including Limerick and Dingle. That's when he was not thrilling thousands of fans in Croker that is!
"For me and Miss Yearwood this last two weekends have been amazing. Me and Miss Yearwood have also had a great time travelling around Ireland. Dingle was great", he said.
"Limerick was wonderful too," added Trisha Yearwood. "We had our favourite meal in the Wicklow Heather in Glendalough and we loved the views in Luggala".
"Such a beautiful part of Ireland. We went to about eleven counties. Garth drove some of the way", Trisha stated.
To which Garth joked, "Yes, I drove!".