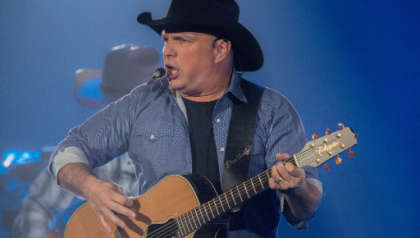 During one of his recent Croke Park shows, Garth Brooks shared an emotional moment with fans while on stage.
This moment which was filmed by a fan happened as Garth Brooks was singing 'If Tomorrow Never Comes' at the Dublin venue.
As Brooks performed the track, tens of thousands of fans sang the track back to him. The singer became very emotional just before he belted the song out in front of his audience. Brooks finished the live rendition, despite being visibly emotional and teary eyed.
By the end, the crowd put their hands together, erupting into a huge round of applause for the Friends In Low Places singer.
This is also not the first time that Garth Brooks has let his emotions come bubbling up to the surface during his tour of Croker, as last Friday's gig saw the singer take off his hat and weep, about three songs into the concert.
"I'm not even going talk about what happened in 2014. I just came here to do one thing - to raise some hell", Brooks told the audience.