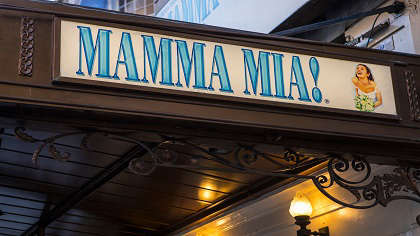 Mamma Mia, the global smash hit musical, returns to Dublin's 3Arena for seven performances, September 2024.
The musical is set on an idyllic Greek island paradise, and centres around a story of love, family, identity and friendship.
Set to an incredible Abba soundtrack, the feel-good musical tells the story of Sophie Sheridan and her upcoming marriage to her fiancé Sky.
Along with the incredible stage show, there are also two hugely successful films.
Fans of the 2008 movie debut and the subsequent 2018 prequel and sequel, 'Mamma Mia - Here We Go Again', will relish in the stage production and an ultimately immersive Abba-filled experience.
Show creator and producer Judy Craymer said: "We are really thrilled to be bringing Mamma Mia! back to Dublin where the hugely successful Mamma Mia! International Tour first opened at the Point Theatre in 2004.
"It was such a joyous experience so it is only fitting that the International Tour returns to Dublin to celebrate 20 years of performances in 2024 at the 3Arena."
Tickets for Mamma Mia go on sale at 10am on 16th November from €31.38 HERE.
Performances as follows:
Wed 25th Sep, 2024 – 6:30pm
Thu 26th Sep, 2024 – 6:30pm
Fri 27th Sep, 2024 – 6:30pm
Sat 28th Sep, 2024 – 1:30pm & 6:30pm
Sun 29th Sep, 2024 – 12:00pm & 4:00pm