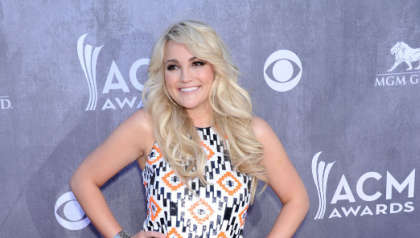 We may only be two episodes into this year's edition of 'I'm A Celebrity Get Me Outta Here', but producers are already fearing that one contestant's time in the jungle could end early.
Having made her debut on the show by skydiving into camp, people have already started to question whether US actress Jamie Lynn Spears has the stamina to be there for the long haul.
According to various media outlets, the show's production team are worried that Spears will quit as soon as she can, amid reports that she has been isolating herself away from other camp members, and staying in bed.
It is believed that to receive full payment, Jamie Lynn-Spears is to stay in the jungle for 72 hours.
Other sources have also said that "Away from the cameras and scenes that aired on TV, it's her behaviour in the camp that has become obvious to the crew".
Jamie Lynn was asked by This Morning presenter Josie Gibson about her career and how she started. Replying to this, Jamie Lynn mentioned her mother, but failed to mention her sister Britney Spears.
This comes just weeks on from the release of Britney's memoir 'The Woman In Me', where she refers to Jamie Lynn as a "total b*****".
Producers and viewers will watch with keen interest, to find out if Jamie Lynn Spears will stick it out in the 'I'm A Celebrity' jungle or not.