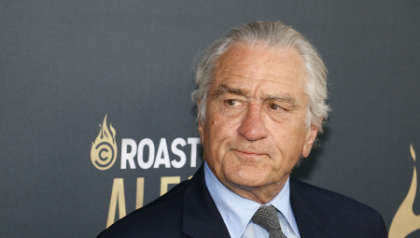 "Shame on you", shouted an apoplectic Robert De Niro at a former employee who is seeking millions of dollars, after accusing the actor of being abusive.
De Niro has been accused of abuse by her former president of production, and executive assistant Graham Chase Robinson, who is seeking $12 million in damages for emotional distress, and reputational harm. She has claimed that she was left jobless, and unable to recover from the trauma she has suffered since.
The actor made these remarks, while lawyer Andrew Macurdy made several tabloid-style accusations against De Niro, regarding his behaviour towards his former employee Graham Chase Robinson, who worked for the actor from 2008 until early 2019.
Ms Robinson was being paid $300,000 per year, until her departure, amid concerns which arose over her interactions with Mr De Niro's girlfriend, and the affects that they were having on the Casino star.
During his testimony, Mr Macurdy asked De Niro if he sometimes urinated while speaking to Ms Robinson over the phone. The lawyer also asked if De Niro had ever called his former employee a "b****" to her face.
"That's nonsense", the actor replied. "You got us all here for this?".
While admitting that he may have used that word in conversation with Ms Robinson, Robert De Niro insisted that he "was never abusive, ever".
It was also put to the De Niro that he had even told Ms Robinson that he preferred her to scratch his back, as opposed to his back scratching device, which was met with another angry response from the actor.
While saying that it might have happened once or twice, it "never was with disrespect or lewdness", according to De Niro.
Finally, the Goodfellas star turned to his former employee and said, "Shame on you, Chase Robinson!", before quietly apologising to Judge Lewis J Liman.
As part of this case, the jury are also considering evidence from another lawsuit launched by De Niro, against Ms Robinson, where he is alleging that she stole things from him, including 5 million points which could be used for airline flights.
He is also seeking the return of three years of Mrs Robinson's salary.