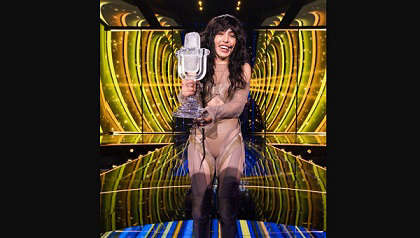 Swedish singer Loreen has stated that she is "happy" and "thankful" after securing her second Eurovision triumph for her beloved Sweden, who are now tied with Ireland for most contest wins overall.
Having emerged as runaway leaders following the jury tallies, Sweden were pegged back following the public vote, with Finland leading after the vote, with 526 points.
However following the last vote of the night, Sweden were crowned Eurovision winners for the 7th time, with Loreen becoming the first female act to win the contest twice in the process.
That winning moment! 🇸🇪 #Eurovision pic.twitter.com/z3HLXNvmJE

— Eurovision Song Contest (@Eurovision) May 13, 2023
In winning the competition at Liverpool's M&S Bank Arena, Loreen has become the second act to win the contest twice, with the other two time winner being a certain Irish singer named Johnny Logan, who triumphed in 1987 and 1990 for Ireland.
Loreen had previously won the Eurovision Song Contest with her 2012 entry 'Euphoria', and secured her second victory with 'Tattoo'.
Loreen - Tattoo! 🇸🇪 The winner of #Eurovision 2023! pic.twitter.com/h74edfVS1h

— Eurovision Song Contest (@Eurovision) May 13, 2023
Reacting to her victory, Loreen explained to host Graham Norton about how much this victory meant to her.
"This is overwhelming. I'm so happy, and I'm so thankful", Loreen exclaimed. "Thank you for this. This is for you".
Sweden finished in top spot with 583 votes, with Finland runner's up with 526 votes, while Israel in third place with 362 votes.