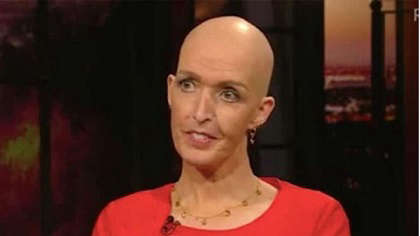 Vicky Phelan has reached out to the public to thank them for their outpouring of love and support
Vicky Phelan has thanked the public for their outpouring of love and support following her powerful and emotionally charged interview on The Late Late Show. The heart-breaking story shared with host Ryan Tubridy detailed her battle with terminal cancer, and her hopes of being around alive to spend Christmas with her family.
With many hearts of viewers entrapped within Vicky's emotional story, people were quick to praise Vickey for her amazing work. Not only is she battling her illness, she is also working on campaigning for others with the disease.
Taking to Instagram, Vicky wrote: "THANK YOU POST. I have been absolutely blown away by the reaction to my interview on the @latelaterte on Friday night. I was exhausted after a long day and a VERY late night for me AND I had to be up early on Saturday morning to go watch my son play a soccer match.
"It was worth the early start. Darragh scored two goals and his team @aislingannafc won their match. Yay! I was fit for absolutely nothing yesterday except the couch," Vicky added.
Making an appearance on the RTÉ talk show, Vicky spoke to Ryan of her decision to cease chemotherapy due to how sick it made her.
"I thought I can't do this to them [her kids], I'd rather be well for a shorter period of time if that's the way it's going to be, rather than feel like that [sick after treatment]."
Having incurable cancer, Vicky admits that she would have to make hard decisions as time goes on, with the mother of two being "realistic". The 46-year-old said she is fighting to see Christmas and has ceased chemo in the hopes she will be in good enough health to spend some quality time with her family.
Vicky's story devastated people all over the nation as Twitter lit up with hundreds of comments commending her bravery and labelling her 'Ireland's Queen of Hearts.'