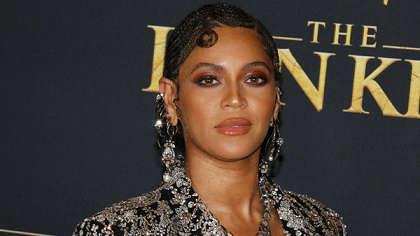 Beyoncé has announced the cinematic release of her new concert film, centred on her record breaking 2023 Renaissance Tour.
A new trailer for 'Renaissance: A Film by Beyoncé' was released this morning.
The film is said to be about "Beyoncé's intention, hard work, involvement in every aspect of the production, her creative mind and purpose to create her legacy, and master her craft."
The trailer hears the former Destiny's Child mega-star explain her hopes for the tour and subsequent film.
"My goal for this tour was to create a place where everyone is free, and no one is judged," she said
"Start over, start fresh. Create 'the new.' That's what the renaissance is about.
"At any point, they can close their eyes and be right back there and take it with them," she added.
Over 2.7 million fans attended the live tour which set the record for the highest grossing tour ever by a female artist.
However, the "Drunk in Love" singer did not visit Ireland on the blockbuster concert run. So, this will be the first opportunity for Irish fans to get a glimpse of the spectacle for themselves.
It will be released in American cinemas on 1st December, with European release dates expected to be announced soon.
Watch the trailer for 'Renaissance: A Film by Beyoncé' - HERE