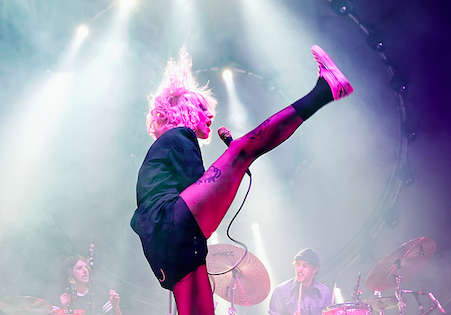 Hayley Williams, front woman of the alt-rock group Paramore, announced recently that the band is back together and working on new music for the first time in five years in a follow-up to their 2017 studio album 'After Laughter'.
In a interview with Rolling Stone, Williams described the project as a new beginning for Paramore after she released her debut solo album 'Petals for Armor' in May of 2020.
"It's really exciting because the three of us [Williams, Taylor York, and Zac Farro] have completely different strengths when it comes to creating. It's making the music and just the whole process of making a Paramore album feel completely new," Williams said.
While Williams originally projected that the band's return would be a call-back to their guitar-led roots, she admitted that she is no longer certain that the album will be the "comeback 'me' record" she first anticipated.
"I'm always waiting for the moment for us to know we're onto something new and we're not just rehashing the same shit," Williams said. "It's not about it feeling like a hit so much as it's a scary, exciting feeling that you're treading uncharted waters. It keeps you curious. We got to feel that feeling early on this time."