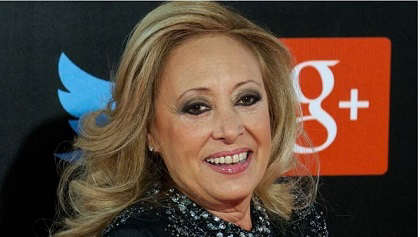 Baccara singer Mariá Mendiola has passed away aged 69. The singer was best known for the Spanish duo's disco track, Yes Sir I Can Boogie.
It was reported that Mariá Mendiola passed away in Madrid on Saturday surrounded by her family.
Her family said in a statement, "She will always be remembered for her love, dedication and respect for the world of music and interpretation. We will always remember her smile".
Mendiola's bandmate Cristina Sevilla also wrote on Instagram, "My dear María, a wonderful artist but above all my friend left us today".
In 1977, Mendiola formed Baccara with fellow singer Mayte Mateos. They went on to achieve international success with Yes Sir I can Boogie and Sorry I'm A Lady.
They also represented Luxembourg in the 1978 Eurovision Song Contest with Parlez-Vous Français?. Check that out below.
The pair later split up in 1980, going on to tour and record separately as versions of Baccara. Mendiola worked with Marisa Pérez until 2008. Perez later left her Baccara after she was diagnosed with arthritus. She was later replaced by Cristina Seville.