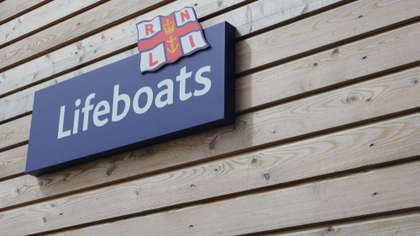 Galway RNLI have rescued three people off the coast of Barna.
The three passengers were aboard a 20-foot half-decker which left Galway docks on Thursday evening.
The vessel ran into difficulties off the Barna coast. It began drifting after experiencing mechanical issues.
Shortly before 7pm, the crew of the boat contacted the Irish coastguard for help. The coastguard subsequently asked Galway RNLI for assistance.
Galway RNLI launched a lifeboat with volunteers Brian Niland, Martin Oliver, Lisa McDonagh and James Rattigan dispatched to the scene.
After locating the stricken vessel, Galway RNLI towed it back to the safety of Galway Docks.
"Thankfully the crew had the means to contact the Coastguard directly to get the help they needed before the situation escalated," said RNLI Deputy Launch Authority Seán Óg Leydon.
Shout this evening: Vessel broken down off Barna, towed back to the lay-by next to the Station. Good outcome pic.twitter.com/BBJqXpRfky

— RNLI Galway Lifeboat (@GalwayLifeboat) July 22, 2021