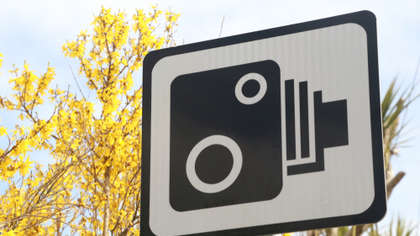 Despite the lockdown greatly reducing the amount of traffic on Galway roads last year, 2020 saw more speeding fines issued in the county than in the two previous years combined.
According to the figures released by the Department of Justice, 10,047 fines were issued in Galway last year as a result of speeding offences caught by speed cameras. This is a massive increase from 2019's total of 4,255 and 2018's total of 3,856 fines.
The figures prompted Aontú's Luke Silke to query the substantial increase.
"All of us are familiar with the purpose that speed camera vans serve, but nonetheless there are significant questions to be answered on why the number of fines issued in County Galway last year is so high and disproportionate with previous years."
Silke argued that the fines had no impact on making Galway's roads safer.
"I think a discussion needs to take place on the merits and success rates of these vans – while the number of speeding fines doubled in 2020, there has not been a dramatic reduction in the number of fatalities on Galway roads."
Figures released earlier this year showed that the number of speeding fines issued in January and February of 2021 had increased by 50% compared to 2020.