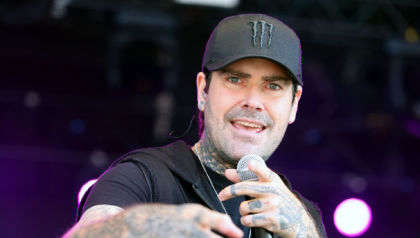 Shane Lynch has announced that he will never perform with Boyzone again.
Lynch who shot to fame as part of the Irish boyband during the 1990s, alongsie Ronan Keating, Keith Duffy, Mikey Graham and the late Stephen Gaitley, has confirmed that he is saying goodbye to showbusiness.
Along with his departure from the band, Lynch's TV career will also come to an end, having announced his exit from BBC reality show 'Pilgrimage: The Road Through Portugal' via a voicemail to his castmates.
"This journey has been so incredible. I have loved every minute of it and thank you guys for being a part of that", Lynch said in the voicemail. "I have come to the end of my journey and I am very complete and satisfied with what I have done".
"Don't be gutted"
Speaking in a recent interview, Shane Lynch revealed that he will never perform with Boyzone again.
"They might not know exactly... I haven't gone to them saying, 'Boys, I'm not coming back to the band", he told the Irish Independent. "I've just been very open that I'm out of the industry - music, TV and everything".
"They can absolutely crack on without me. I love the boys, so I'll watch them. Don't be gutted".