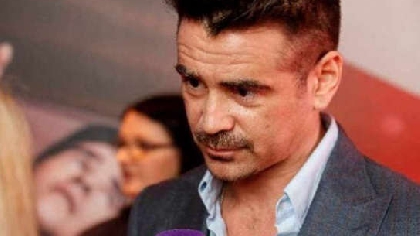 Colin Farrell has been filming a new movie about the 12 young boys who were rescued from the cave in Thailand.
The young football team and their coach became trapped for 18 days when the cave flooded in 2018. Two of their rescuers sadly died - one during the rescue operation and the other rescuer, a Navy seal, contracted a blood infection from the water and died a year later.
The film is called "Thirteen Lives" and Colin Farrell said it was terrifying and extraordinary to shoot. He wouldn't be the best swimmer and had to combine that with swimming in tight spaces.
"Thirteen Lives" is due out in November.