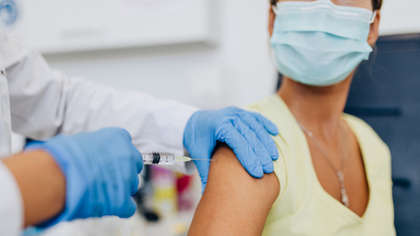 The National Public Health Emergency Team is planning to hold a discussion on making COVID vaccinations mandatory.
The discussions will be held following the publication of a legal and ethical paper by the Department of Health.
The news was revealed through the recently released minutes of a NPHET meeting held on December 16th.
"It was noted that the NPHET will discuss the issue of mandatory vaccination at a later date and this discussion will be facilitated by a forthcoming paper from the Department of Health on the relevant ethical and legal considerations pertaining to this topic," the minutes read.
The only EU country to make vaccinations mandatory thus far is Austria, which will enforce vaccines for all citizens aged over 14 from next month. The announcement has sparked mass protests in the alpine nation.
Taoiseach Micheál Martin has previously said he opposes mandatory vaccinations.
"In my view, I think we have to keep pushing the voluntary approach," he said in December. "I do get the point the unvaccinated take up a disproportionate element of the health service… [but] I think we should keep going with the approach we have adopted so far."
Sinn Féin leader Mary Lou McDonald also opposes the controversial move.
"I don't believe that mandatory vaccination is a good idea," she said. "I think it's a path that we should not walk down. People have demonstrated that they are very thoughtful, very responsible in terms of keeping themselves, their families and their communities safe. I don't think you will win people to the desirability of vaccinations by making it compulsory."