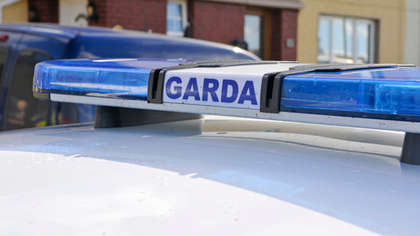 A man in his 40s, believed to be from Romania, has been arrested in connection with the murder of Ashling Murphy.
23-year-old Murphy was jogging along the canal bank way in Cappincur, Offaly, at approximately 4pm on Wednesday when she was attacked and killed.
The arrested man is currently being held at Tullamore garda station. The killer and victim are not believed to have been known to one another.
Gardaí believe Murphy's killer acted alone.
Over 50 gardaí have been assigned to what is described as a "full-scale" murder investigation.
"At the scene Gardaí discovered a woman with serious injuries," Superintendent Eamonn Curley said. "Medical attention was provided, but despite the best efforts of the medical team, this young lady passed away."
Curley promised that "no stone will be left unturned in bringing the perpetrator of this crime to justice."
"I would like to appeal to anyone who has not yet come forward who was on the Grand Canal Way on Wednesday 12 January 2022 between 3pm and 5pm," Curley said. "We would like to speak to you. We are appealing for witnesses who may have seen any person who was behaving unusual in that area. Any information you have however insignificant you may think it may be we need to hear from you."
A resident of Blue Ball, Tullamore, Murphy was a school teacher in Durrow National School.
Teachers union INTO released a statement in response to Murphy's murder.
"For such an appalling tragedy to befall a young woman, who only recently began her teaching career, adds to the profound sense of loss and grief felt," the statement said.
Anyone with relevant information should contact the gardaí at Tullamore Garda Station on 057 932 7600, the Garda Confidential Line on 1800 666 111, or any Garda Station.