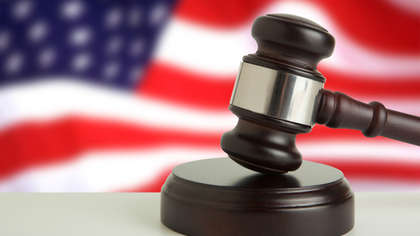 The legal team of Ghislaine Maxwell have asked the US court to postpone a sentencing date and "grant her a new trial."
In a letter to Judge Alison Nathan, the disgraced British socialite's defence counsel claimed a "compelling basis" exists to overturn her trafficking conviction after it emerged that a member of the jury had themselves been a victim of sexual abuse.
"The defence requests that the court delay setting a schedule for sentencing because there is a compelling basis for the court to overturn Ms Maxwell's conviction and grant her a new trial based on the disclosures of Juror 50 during deliberations," Maxwell's lawyers wrote. "The defence therefore objects to setting a schedule for sentencing until this motion is resolved."
"Furthermore, requiring Ms Maxwell to participate in the preparation of the pre-sentence investigation report, while she is awaiting a decision on her motion for a new trial, will adversely impact her Fifth Amendment rights (the right to silence so as not to incriminate oneself)," the letter continues.
"Ms Maxwell will be forced into the position of not cooperating with the probation department's investigation because any statement she makes to Probation, and any documents she provides, may be used against her at her retrial."
Maxwell was found guilty of trafficking underage girls to be sexually abused by Jeffrey Epstein between 1994 and 2004.
The US government, who prosecuted the case, advised that sentencing should occur within three to four months' time.